Emergency Lighting & Alternate Power
When loss of AC power is detected our Digital Power Gateway "normally closed" UL 924 certified technology transfers input power to one of two alternate DC or AC power sources. These inputs can be battery, solar, generator, etc. In addition, input power can be from one of our emergency back-up DC to DC or AC to DC Power Modules.

When a power loss is detected both "client defined" and "code specified" programming can provide a virtually unlimited choice of illumination levels throughout the structure on a "zone-by-zone" basis. For example, all lights can remain "on" at a "code specified" level of illumination for emergency egress, and some lights at a predetermined "higher" level of illumination. An example where this technology is useful is in operating rooms, critical military environments, hazardous locations, etc.

Transfer from AC power to DC back-up power can take place in as little as 4 milliseconds, providing a virtually undetectable loss of illumination.

All Digital Power Gateways have a MTBF (mean time between failure) of 200,000 hours. For specialized applications Digital Power Gateways are available with additional "hot- swappable" back-up power and applications that monitor and report system efficiency, temperature, stability and failure sensing.
The Illumination System of the Future
COST REDUCTION
Installing fixtures using Class-2 DC power over Category-6 cable eliminates metal conduit, heavy gauge copper wire and j-boxes and significantly reduces installation costs and HVAC heat load.
SINGLE POINT CONTROL
LIGHTZERO's Digital Power Gateway creates a hub for centralized control of lighting by DMX, 0-10 VDC, BACnet, KNX, or Alexa.
NO FIRE OR ELECTROCUTION
Per NEC, Class-2 Power eliminates the possibility of electrocution or fire from the lighting in the occupied space.
DIGITAL POWER GATEWAY
A single DPG can power and control up to:
· 213 - 2' X 2' Diffused Fixtures
· 711 - 6" Round Down Lights
with single-color, Tunable-White or RGBW illumination.
CAT-6 CABLE
Carries 200 watts of Class-2 DC power at 48 or 56 VDC to fixtures, with dimming, color changing and data gathering from our remote Digital Power Gateway.
SUSTAINABILITY
· 85% reduction in lighting's carbon footprint
· Sustainable production methods
· 99% recyclable at end-of-life
· No RF or EM radiation
· Environmentally friendly
· Earns LEED Points.
---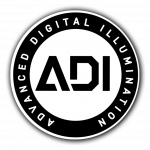 ---